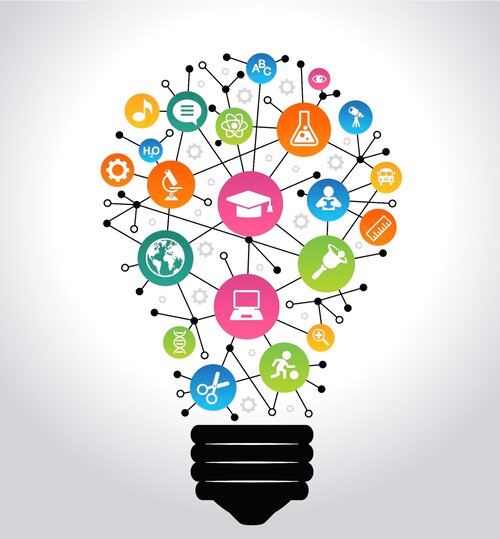 One of the remarkable outcomes of a DIL education is that many graduates return to be trained as teachers who foster the intellectual growth of the next generation, inspiring them to envisage a promising future. In Khairpur, for instance, we're building bridges of opportunity through work readiness, internships, and business entrepreneurship for young adults, and through DIL Vocational Training Centers we provide English and computer literacy classes tailored for young women.
In addition, DIL's Gateway Initiative prepares students to become productive members of society through the inculcation of life skills, vocational training, and career exploration. Recent results have been promising. In 2021, 169 students in 9 schools completed life skills development workshops and community service projects.

Seven girls from a DIL Orangi School were recently selected to take IT classes at Tech Karo CIRCLE, a social enterprise which helps women better their lives and communities by enhancing their technological, problem-solving, and financial planning skills.